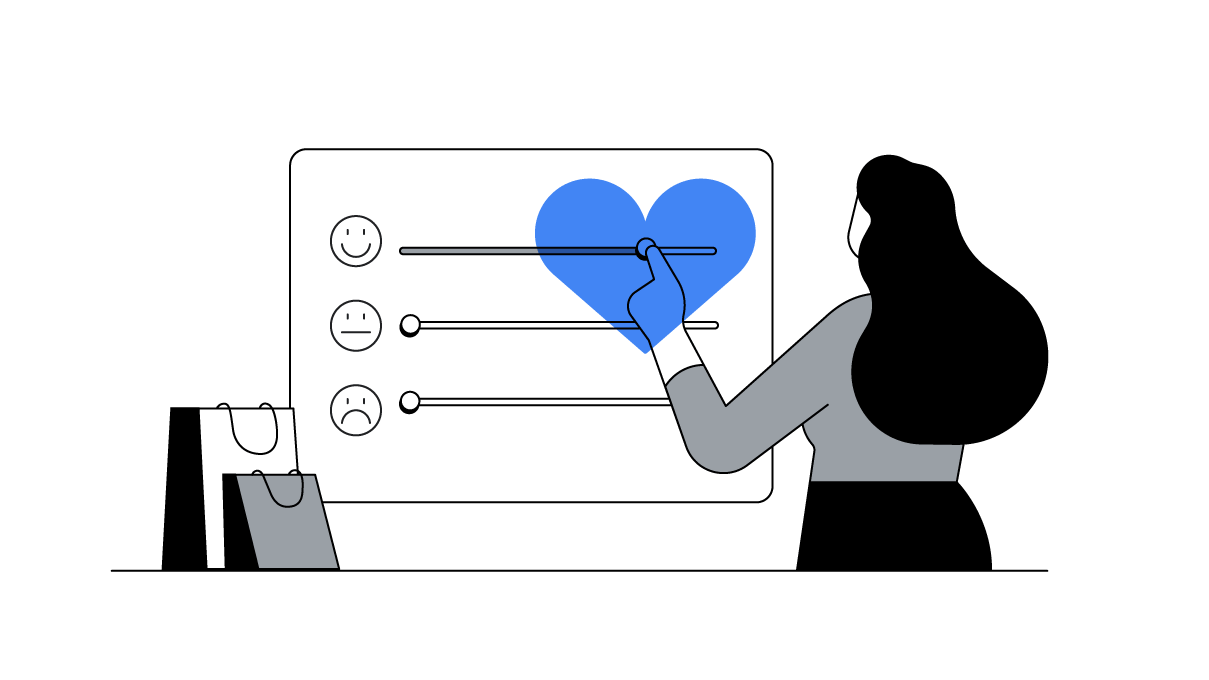 Nail the basics
Creating a great online customer experience starts with getting the basics right. Experiences should be
Frictionless. Eliminate any barriers that make discovering, researching, and buying products challenging. A frictionless experience encompasses product organization, pricing and availability, navigation, ease of checkout, and payment.
Fast. This isn't just about speed, but also relevance, ease of navigation, accessibility, and a consistent look and feel.
Personalized. Make every customer feel unique by offering curated product lists, premium options, and geographic or affinity-based personalization.
Helpful. Offer substitutions for unavailable products, relevant recommendations, and surprising — and hopefully delightful — ideas.
Consistent. Make shopping and discovery completely portable and consistent. Customers should be able to pick up on one channel where they left off on the other.
The process to assess these basics is simple: Walk in your customers' shoes. Start by recruiting six to eight customers. Even this small number of customers is sufficient to identify the majority of user experience issues.
Then, ask these customers to complete a set of tasks that involve researching, browsing, buying, creating returns — the typical tasks that constitute 80% of the digital experience.
Finally, gather qualitative and quantitative feedback. Qualitative feedback should include videos of the customer going through the steps and the frustration they may have experienced. Quantitative feedback includes scoring against the factors above, rating each as poor, acceptable, or good.
Once you've done that for your own site, repeat the process for the customer experiences of your most important competitors.
Western Union is a good example of these principles in action. In early 2020, at the outset of the COVID-19 pandemic, it had to close all of its stores and go online. But its digital experience wasn't good enough. So it added new support and wayfinding tools, and expanded its services with new methods of sending funds and real-time digital account payouts. It also introduced options to carry out transactions on the phone. As a result, its app was one of the most downloaded of its peer set in 2020.
Reinvent the customer experience
It's difficult to design a single experience that meets the needs of every customer. In most instances, it makes sense to segment your customers by value and concentrate on the most valuable groups, but depending on your business strategy, you might choose to segment based on demographics, needs, or how a particular segment values the product.
Walgreens asked itself: What would the business look like if we were a well-funded startup with the opportunity to build the business from scratch, with the sole objective of creating a superior customer experience? That led to the realization that, while customers wanted personal advice from pharmacists, it didn't need to be given in person.
So it developed a new service called "Pharmacy Chat," which allows customers to access trusted experts through the Walgreens website and app — anytime, anywhere. When they're in stores, customers can get personalized advice from store associates who are helped by tablets. These new services have helped make customers who shop both online and in store six times more valuable than those who only shop in stores.
Find new ways to help by looking globally and stealing with pride
With the first two steps in place, the next thing to do is look for new ways to bring magic to your customers. A good approach is to cast a wide net, looking for ideas beyond your geography and industry.
China is an excellent source of innovative ideas. The Chinese e-commerce market is worth more than $2 trillion annually, led by players such as Taobao, Douyin, Pinduoduo, and JD.com. These companies are constantly creating new ways to engage with customers, such as social commerce and live commerce.
Source & Full Credit: thinkwithgoogle